Wendat Homeland: Wendake, circa 1634
The Wendat homeland, Wendake, was on a peninsula in Georgian Bay of Lake Huron. This map, circa 1634, shows a few of the many large Wendat towns and some Jesuit missions. The five Wendat nations shown on the map made up the powerful Wendat Confederacy. After their dispersal in 1650, groups of Wendats went west, eventually becoming known as the Wyandot and living in the area around modern Detroit, or east to Lorette near Quebec City. Lorette was later renamed Wendake.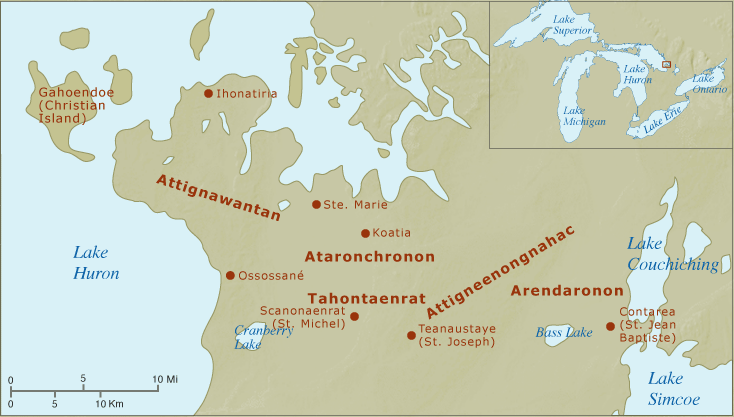 Source: Handbook of North American Indians, Volume 15: Northeast, Bruce Trigger, ed., 1978.